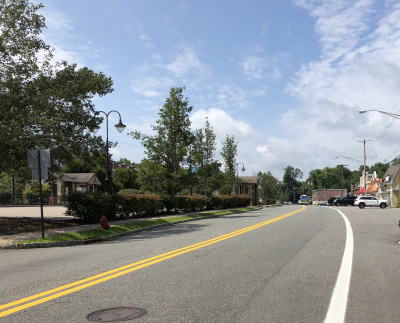 The Township of Montville is a suburban community with approximately 20,000 residents located on 20 square miles in Morris County. Communities partially or completely within the township include Horse Neck Bridge, Lake Valhalla, Lower Montville, Pine Brook, Taylortown, Towaco and White Hall.
In Money magazine's 2013 Best Places to Live rankings, Montville was ranked 13th in the nation, the second-highest among the three places in New Jersey included in the top 50 list. The township was ranked 17th in the magazine's 2011 ranking of the "Best Places to Live", the highest-ranked place in New Jersey, after having been ranked 13th in 2007. In 2009, Money magazine named Montville the 21st best place to live in the United States; the 2nd highest ranked community in New Jersey.
The Montville Township School District serves public school students in pre-kindergarten through twelfth grade in five elementary schools, one middle school and one high school. In 2016, Cedar Hill Elementary School and Woodmont Elementary School were two of ten schools in New Jersey recognized as a National Blue Ribbon School by the United States Department of Education.
Photo: Famartin [CC BY-SA 4.0 (https://creativecommons.org/licenses/by-sa/4.0)]
Javascript is required to view this map.