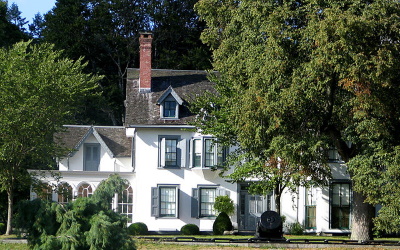 The Borough of Ringwood in Passaic County is home to approximately 12,000 people on a total area of 28 square miles.
It is about 40 miles from New York City, and borders Bloomingdale, Wanaque and West Milford in Passaic County; Mahwah and Oakland in Bergen County; Tuxedo and Warwick in Orange County, New York; and Ramapo in Rockland County, New York.
Communities located partially or completely within the borough include Brushwood Pond, Cupsaw Lake, Skyline Lake, Conklintown, Erskine, Harrison Mountain Lake, Lake Erskine, Monks, Negro Pond, Sheppard Pond, Stonetown, Upper Lake and Weyble Pond.
Ringwood sits in the Ramapo Mountains in the area sometimes known as the "Highlands", and is loaded with lakes, parks, and forest trails. The elevation above sea level varies widely but is generally between 300' and 900' above sea level. The lakes are around 300 feet while Skyline Drive peaks at around 900 feet at its highest point.
It is the home of Ringwood State Park which contains the New Jersey Botanical Garden at Skylands. Skylands Manor, the Shepherd Lake Recreation Area and historic Ringwood Manor.
Students in kindergarten through eighth grade are served by the Ringwood Public School District in the district's four schools. Students in public school for ninth through twelfth grades attend Lakeland Regional High School in Wanaque, which serves students from the Boroughs of Ringwood and Wanaque.
Photo: Ringwood Manor - Mwanner at English Wikipedia [CC BY-SA 3.0 (http://creativecommons.org/licenses/by-sa/3.0/)]
Javascript is required to view this map.