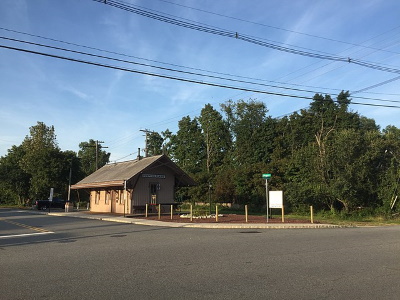 Pompton Plains is a community in Pequannock Township, set at the foothills of Waughaw Mountain. Pequannock Township encompasses two communities, Pequannock and Pompton Plains, each served by their own post office.
The Township is primarily residential with a population of 14,506 residents as of the 2010 Census, and covers a land area of just under 7 square miles.
New Jersey Monthly ranked Pequannock Township as the "Best Bang for the Buck" in New Jersey and 9th overall in its 2011 edition of "Best Places to Live" in New Jersey. It was then ranked 14th overall in the 2013 edition of "Best Places to Live". In the 2015 edition of "Best Places to Live" in New Jersey, Pequannock ranked 4th overall.
Housing is a broad mix of colonials, ranches, split-levels and capes, mostly built in the mid-1900s.
In addition to biking and strolling along the town's flat surfaces, residents can hike along trails in Mountainside Park, which offers views of New York City's skyline. Nice views can also be had at the Sunset Valley Golf Course, a county course open to the public. Pequannock Valley Park has a lake beach, picnic grounds and a playground.
Pequannock is home to the Chilton Medical Center, part of the Atlantic Health System, plus a multilane stretch of Route 23, with shops, restaurants and other commercial activity.
Public school students in kindergarten through fifth grade attend one of the three public elementary schools — Hillview, North Boulevard (which also has the prekindergarten program) and Stephen J. Gerace. They converge at the Pequannock Valley School for sixth to eighth grades, moving on to Pequannock Township High School.
Photo: Pompton Plains Railroad Station - John Andrew Aquilio [CC BY-SA 4.0 (https://creativecommons.org/licenses/by-sa/4.0)]
Javascript is required to view this map.