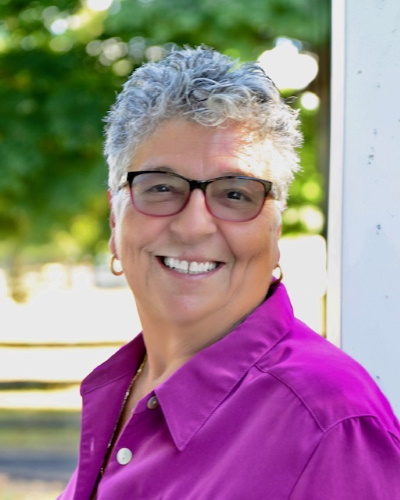 I have extensive experience in all facets of Real Estate. A Real Estate investor for many years brings a unique depth of knowledge to my Real Estate business. My prior profession was Registered Nurse Supervisor of Chilton Hospital Emergency Department for 15 years with an added Bachelor of Science degree in Psychology. This additional layer of work and educational experience enables me to be prepared for just about anything.
I have been affiliated with the same wonderful Real Estate Company since 1986 when I was first licensed as a Real Estate agent. I obtained my Broker-Salesperson license and the position of Sales Manager with CENTURY 21 Crest on Route 23 in Pompton Plains, NJ
I jumped right into the Real Estate business by joining the National Association of Realtors, New Jersey Association of Realtors and our local Passaic County Board of Realtors. Early in my career, I was honored as Realtor Associate of the Year, chosen from 42,000 Real Estate Agents in the State of New Jersey. I served as President of The Passaic County Board of Realtors in 1995 and 1996 and continue to be active as Chairperson of the Circle of Excellence Committee and other committees as needed.
It is important to me that I continue to list and sell Real Estate in addition to my Sales Manager functions. Our office is unique as our Broker, Patricia Wojtyszyn, is also in the office everyday as am I, allowing each of us to remain active in our personal Real Estate business. If there is an area of Real Estate that you want to discuss, I can either handle it or refer you to the best person that I believe can assist you.
We have a Full Service Real Estate office over 5000 sq feet of "under one roof" services, including Title, Attorneys, Insurance, and Mortgages.
Areas of Expertise
My business focus includes the Marketing (listing) and sales of Residential properties. Other specialties include Commercial and Business sales, New Construction & Development projects and sales, Senior Real Estate specialist and Investments.
I consider myself to be a trusted Real Estate Advisor and can counsel on such things as fix up/add on vs selling, short sales and preforclosure situations, Investment analysis, Proforma analysis for Devlopers and Investors.
As Sales Manager for our office, I hire, train and coach our agents on all aspects of the Real Estate professsion with an emphasis on Customer service and knowledge of our service areas and current market conditions.
Certifications & Designations: e-Pro, Realtor, Real Estate Cyberspace Society, ABR, Senior Real Estate specialist, New Construction Sales course graduate, Lifetime Achievment Award, Circle of Excellence for 10 years; Centurion Associate 2007.
NEW JERSEY REALTORS® Circle of Excellence Award 1988-2021
CENTURY 21® Quality Service Pinnacle Award 2011-2021, NEW JERSEY REALTORS®
Distinguished Sales Award (Lifetime Achievement Designation), NEW JERSEY REALTORS®
Quarter Century Club Award – 25 Years+
Title:
REALTOR® Broker Associate, Sales Manager
Phone:
Mobile

:

(201) 314 0106
Marie's Customer Testimonials
Marie was excellent. She understood my needs in the selling of the property and worked with me seamlessly the entire time.

Marie Episale was very helpful to me this was my first time selling a house and there were allot of things I was not familiar with.

Marie and her team were exceptional in every way. Across the board exceeded expectations.
Marie's Listings